2nd July 2020
Beko Donates Over 1600 Appliances To Communities With #BekoGiving Initiative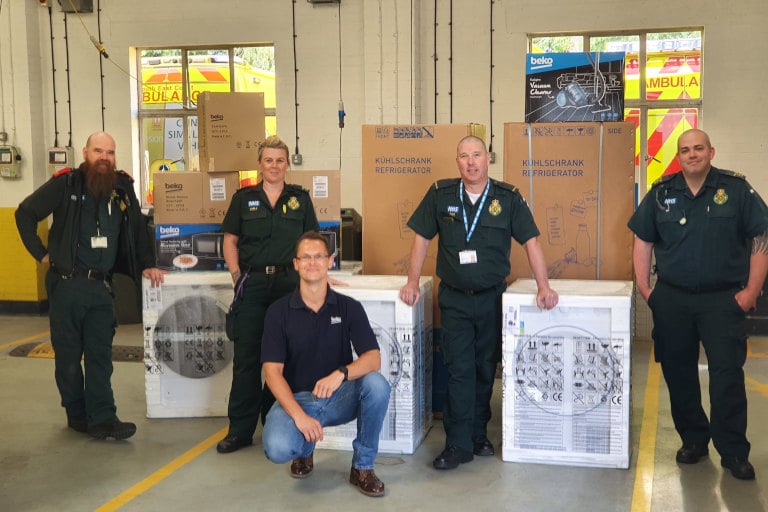 We have been going the extra mile over the last three months to give back to communities with our new #BekoGiving initiative.
Launched in response to Covid-19, we sought to support the NHS on the frontline of the crisis, as well as charities and services helping the vulnerable during the pandemic.
In just 12 weeks we have donated in excess of 1,600 appliances to over 50 sites up and down the UK including NHS hospitals, ambulance stations, care homes and charities. They include the NHS Imperial Hospital, St Marks Hospital, Epsom and St Helier University Hospitals, ambulance stations around the M25, Acorns Children's Hospice, Aspire Oxford, and more.
"Staff at South Western Ambulance Service NHS Foundation Trust would like to say a huge thank you to Beko for their incredible donation of over 400 appliances to South Western Ambulance Charity. These donations include refrigerators, washing machines, kettles, toasters, coffee machines and microwaves. These are being distributed amongst ambulance stations and other sites across the trust."
"We were overwhelmed by the kindness and generosity from Beko for its fantastic donation to our NICU. Our matron and team were so grateful – a big thank you!"
"With everything going on in the world right now, we're proud to be able to donate to those that have not only offered fantastic care to the nation during this crisis, including the NHS and care homes, but also the charities and services that support the vulnerable in the community. As a company we strongly believe we have a responsibility to give back and this new initiative has enabled us to do that."
Beko has a history of working with charities. Our seven-year partnership with Barnardo's has helped raise more than £200,000 for families in need. The Salvation Army, Sports Relief, KidsOut, and Macmillan Cancer Research have also benefited from donations.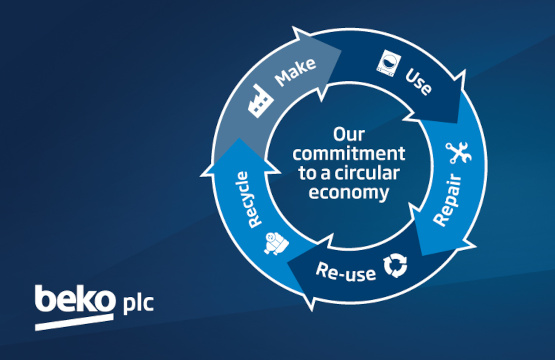 19th September 2023
Embracing a Circular Economy: Beko plc's Sustainable Journey
Embracing the circular economy, Beko plc are paving the way for a sustainable future through recycled materials and appliance repairs.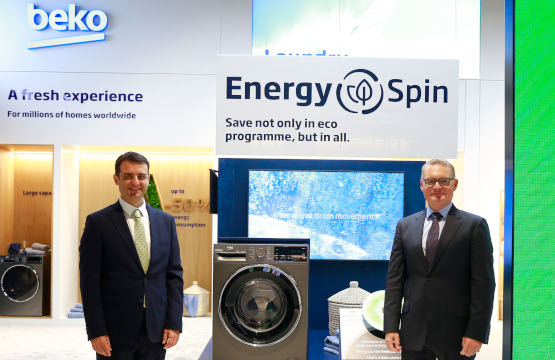 4th September 2023
Beko plc unveil new energy-saving technologies at IFA 2023
Beko plc presented our latest philosophy, highlighted the impact of incremental actions and announced our latest energy-saving product innovations at IFA 2023 in Berlin.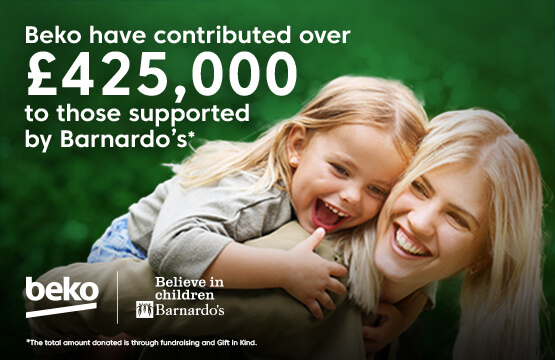 26th July 2023
Celebrating a decade of making a difference: Beko plc and Barnardo's charity partnership
Beko plc celebrates 10 years of partnership with Barnardo's, donating over £425,000 to support children, young people, and families across the UK.