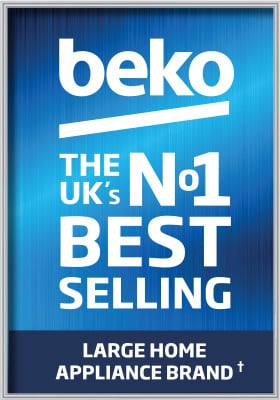 Beko is the UK's number 1 best selling large home appliance brand. It has been operating in the UK & Ireland since 1990 and has sold over 30 million appliances in the UK.
Designed to make consumers lives easier, thanks to super-fast programmes and helpful technologies, Beko delivers exceptional value for money, providing high quality, innovative and energy-efficient home appliances.

Making families lives easier
As well as being the leading home appliance brand in the UK, Beko is the second largest home appliance brand in Western Europe and one of Europe's fastest growing large home appliance brands, available in 130+ countries worldwide.
Beko prides itself on understanding the needs of its consumers and providing families with meaningful solutions to make life easier. It is this philosophy that is behind Beko's partnership with Barnardo's. Beko is committed to helping raise awareness and funds to support the work the charity does to help vulnerable children and families in the UK.
Beko appliances deliver top quality design with excellent functionality, to deliver impressive results at a great price. These factors make Beko the consumer's brand of choice and result in its products being recommended by 95% of its customers. This strong and impartial vote of approval underlines Beko's reputation for delivering high quality appliances that will stand the test of time.
Beko's products are manufactured in award-winning, green factories that are energy and resource efficient. This is not only kinder to the planet and environment but also saves consumers money on their energy bills.
We have a diverse portfolio of home appliance brands. Our range caters to consumers' needs, from premium technology to stylish modern design, which fit seamlessly in to any home.