Waste & Recycling
Focusing on a sustainable future, we are working on innovative solutions for a healthier and a greater quality of life for every household.
Arçelik's 1st product to be made from 90% recycled materials.
Arçelik have used their WEEE recycling facilities to produce a vacuum cleaner made entirely from 90% recycled materials. Through their innovative eco-friendly use of materials, Arçelik have decreased their environmental and social impact by reducing their use of raw materials and waste; contributing to the achievement for the Award for European Plastics Recycling.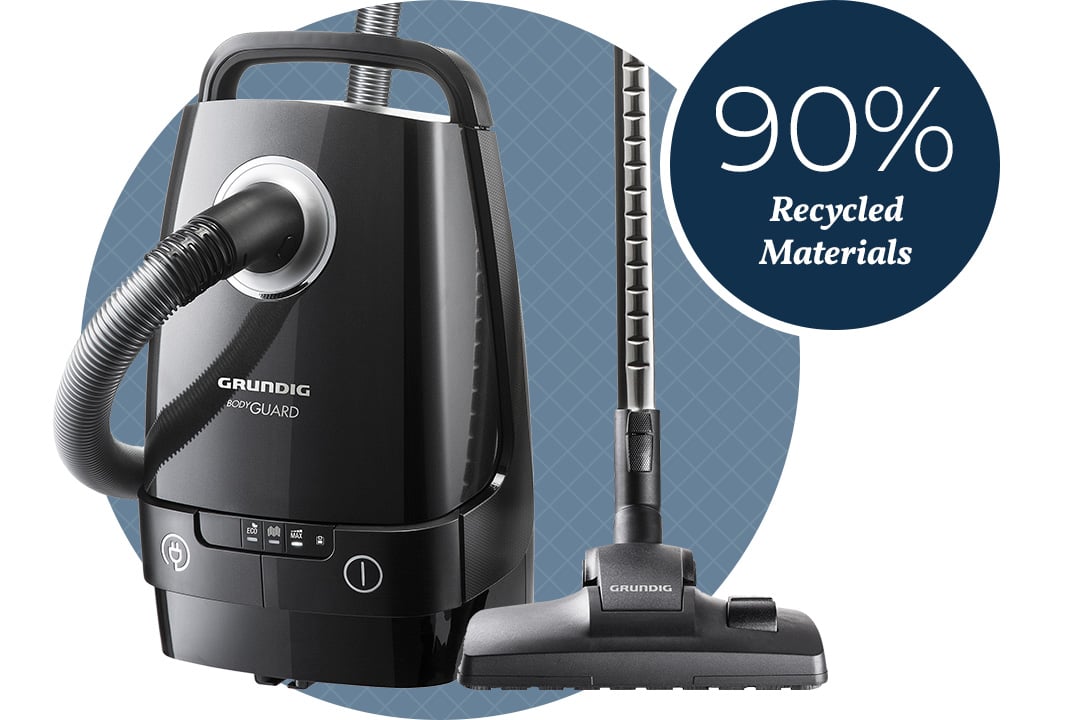 Beko Plc Washer Dryers now use recycled plastic bottles in the material used to produce the tub.
PET washer dryer machine drums are made out of recycled plastic bottles, reducing the amount of plastic waste and saving energy. Each tub uses 60 plastic bottles. Production last year was approximately 220,000 units meaning around 13 million bottles were recycled. This will increase to 400,000 units annually meaning that 25 million bottles will be recycled every year. In addition to recycling a huge number of plastic bottles, this process also saves over 20,000 Gigajoules of electricity (equivalent to the energy created by 3,500 barrels of crude oil) and saves nearly 900 Tonnes of CO2.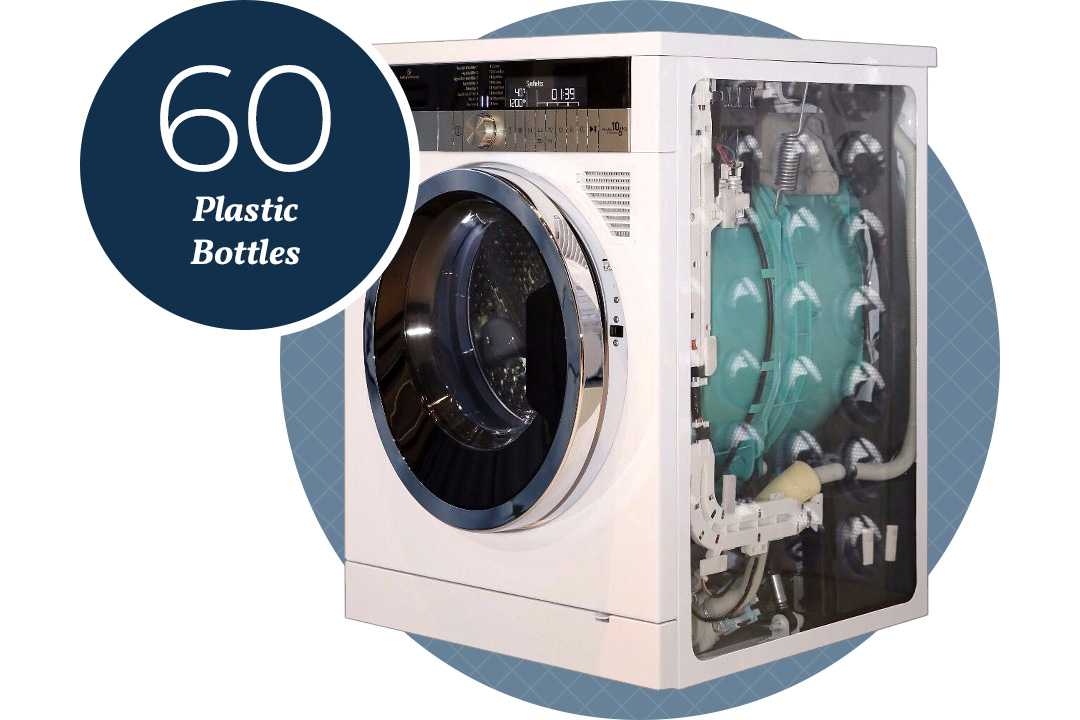 Recycled fishing nets used in ovens
Arçelik A.S. has made efforts to reduce marine pollution through the use of materials from recycled fishing nets. 640,000 tonnes of fishing nets and lines are lost every year, and this equipment will continue to trap marine animals for many decades to come. By upcycling these old nets together with waste textile fibres, Arçelik has created a nylon-based composite material with mechanical strength and thermal resistance, which is now being used in the production of our ovens. By the end of 2018, 65 tonnes of this waste material has been reclaimed and repurposed, and the aim is to continue expanding this initiative.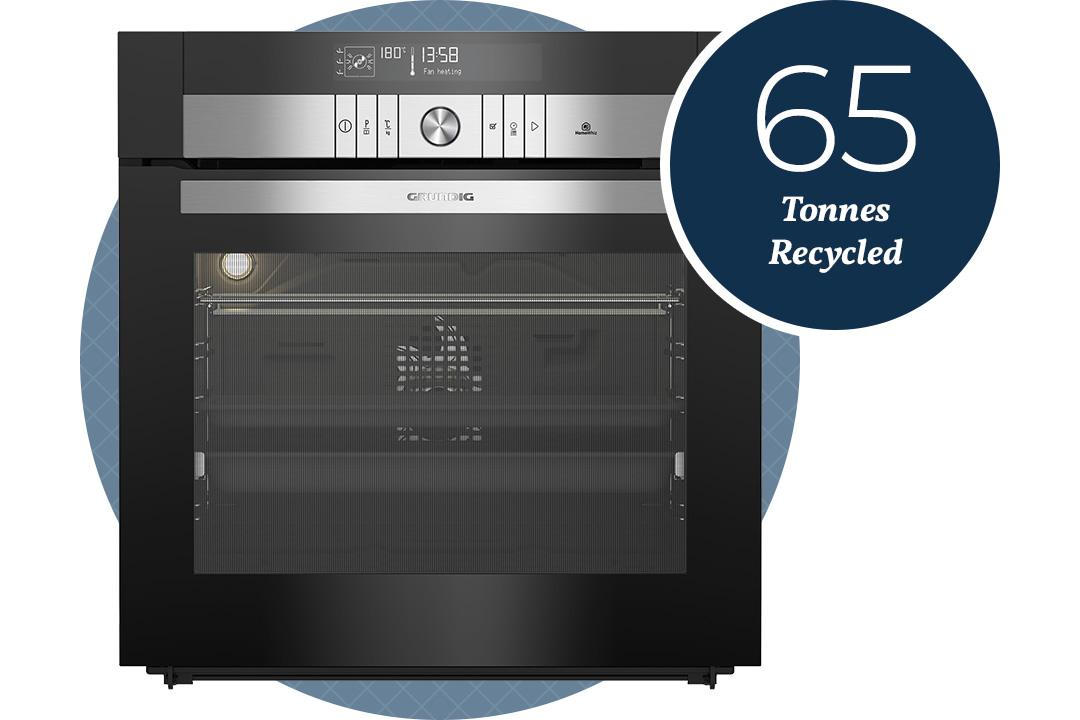 96%
Over 96% of Arçelik's production waste across the world is recovered.
100%
Beko Plc's product packaging is 100% recyclable, and, on average, products are 90% recyclable.
WEEE
Beko Plc complies with the WEEE Directive and ensures that products are disposed of by customers in a way that optimises their re-use and recycling.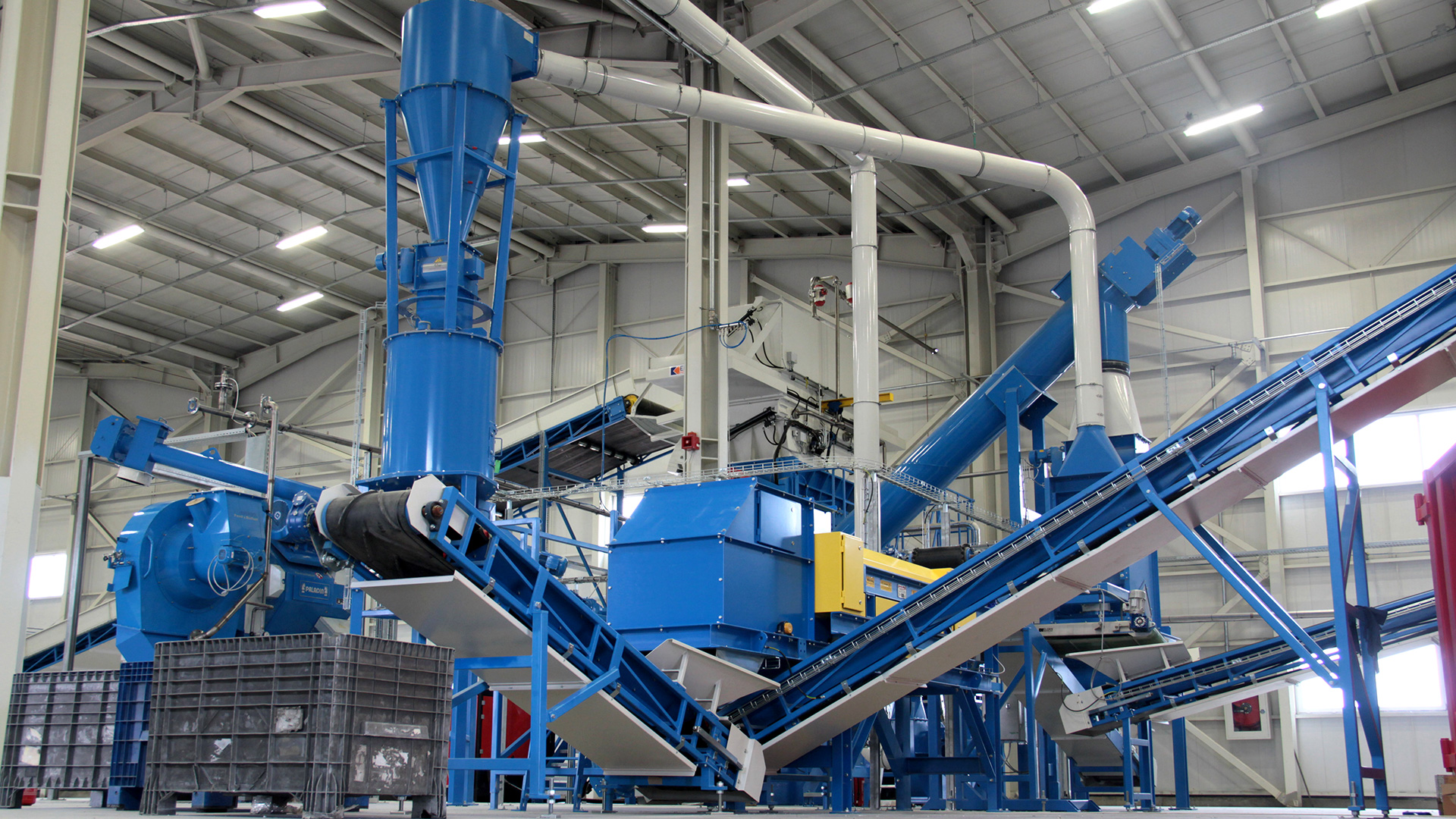 Refrigerators and coolers are recycled in our Eskişehir WEEE recycling plant licensed by the Ministry of Environment and Urbanization. This is the first recycling plant in Turkey with the capacity to collect CFC (chlorofluorocarbon) gases that are ozone depleting or have a global warming potential (GWP) above 15, found in old refrigerators, through a closed system.