25th April 2023
Beko plc return to Euronics Showcase 2023
Beko plc showcases its latest solutions for energy-efficient and low-cost living at Euronics 2023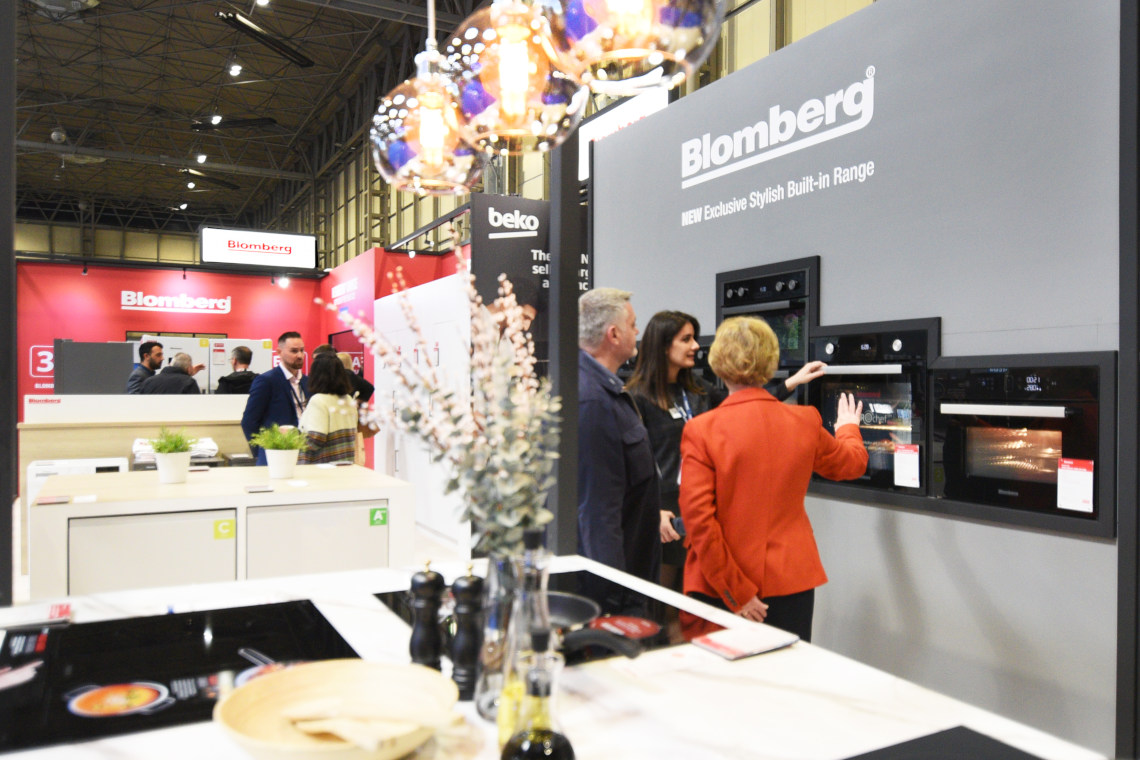 Beko plc was delighted to participate in the CIH Euronics Showcase event at the NEC in Birmingham on the 23rd and 24th of April, where it showcased its latest range of advanced technologies and energy-efficient products to over 400 CIH members and their teams.
The CIH Euronics Showcase event is run by Combined Independent (Holdings) Ltd, an electrical buying group that is part of Europe's largest electrical buying group, Euronics. This unique members-only event invites companies to showcase the latest in appliance and home technology to CIH Agents, members, and other attendees, demonstrating the most advanced solutions to modern living.
After receiving multiple accolades last year, including being voted Members' Choice and 'Supplier of the Year', as well as winning the 2022 Euronics 'Best-in-Class Sustainability Award', Beko plc returned to this year's showcase with a multi-brand booth featuring brand-new products from its Blomberg, Beko, Zenith and Leisure brands.
In light of the ongoing cost-of-living crisis, Beko plc's stand showcased the company's commitment to supporting low-cost lifestyles with energy-efficient and reliable products. At this year's event, Beko plc's brand, Blomberg, took centre stage. Blomberg, a brand that is exclusive to CIH agents, has dedicated itself to developing appliances that can help consumers minimise their energy consumption and reduce their utility bills while sustaining the highest levels of performance.
One of this year's highlights was Blomberg's new C-rated dishwasher with DeepCare technology. Using targeted water jets, DeepCare effectively cleans deep inside pans, bottles, mugs, and glasses, providing an intensive and satisfying clean while remaining water-efficient.
The stand also revealed a new range of sleek, premium built-in ovens, all of which have an energy rating of 'A' or higher, highlighting how energy-efficient cooking appliances can achieve outstanding culinary results. Included in this selection were five brand new Blomberg built-in ovens featuring the brand's latest cooking technology, AeroChef, which minimises temperature fluctuations to ensure fast, even cooking every single time.
In its Cooling section, the stand showcased the brand new VitaminCare+ range of integrated fridge-freezers, equipped with the latest crisper drawer technology. By utilising tricolour light technology to replicate the sun's natural 24-hour cycle, the VitaminCare+ drawers can preserve the nutrients in fruit and vegetables for five days longer than standard drawers, helping consumers live a healthier, more nutritious lifestyle.
In addition to showcasing products from Blomberg, Beko and Leisure, the stand also featured products from Zenith, another exclusive brand to CIH Euronics Agents.
Moreover attendees had the opportunity to visit the dedicated 'Beko plc Customer Care' area, where they received expert advice and retail support to answer any questions they might have. Along with product launches, campaigns, innovations, and technologies, the stand demonstrated the company's commitment to providing excellent customer service and support.
Vijay Bhardwaj, Marketing Director at Beko plc UK & Ireland, said:
"At the 2023 CIH Euronics showcase, Beko plc once again demonstrated its commitment to developing stylish, high-performance home appliances, with this year's stand focussing on energy-efficient solutions that are affordable as well as reliable."
"We are thrilled to have received such an enthusiastic reception for yet another year, and we look forward to furthering our innovations in energy-efficiency in the years to come. With our energy-efficient technology, we aim to show how cost-conscious behaviours can be offloaded onto smart home appliance solutions, without sacrificing style, ease or performance."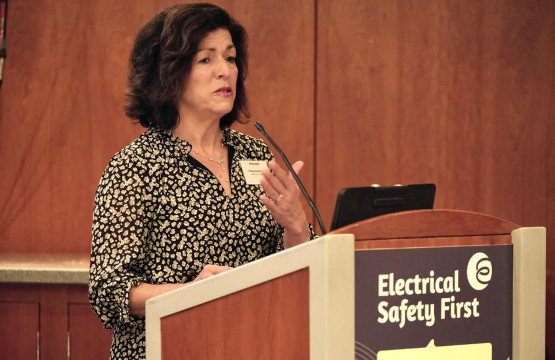 19th May 2023
Beko plc colleagues examine the latest on-trend topics in the field of electrical product safety
Beko plc's Managing Director and Sustainability and Regulatory Affairs Specialist, discuss emerging trends and issues affecting electrical product safety at the Scottish Electrical Product Safety Conference.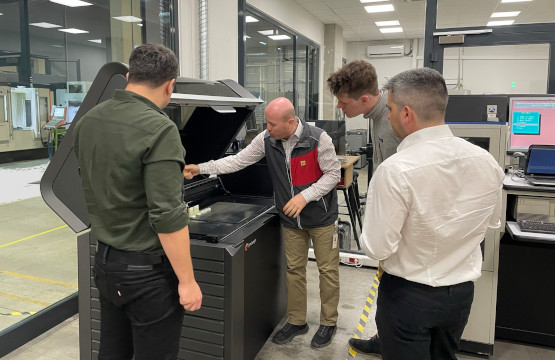 18th May 2023
Beko plc facilitates educational visit to Arçelik's Garage Innovation Hub
Beko plc has continued its flourishing partnership with Marlborough College with an educational opportunity for two lecturers at the Arçelik Garage Innovation Hub in Istanbul, Turkey.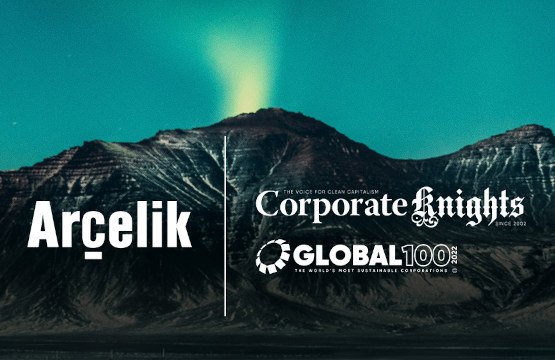 28th April 2023
Arçelik named on 2023 Global 100 Most Sustainable Corporations List
Corporate Knights have recognised Beko plc's parent company, Arçelik, among the world's 100 most sustainable companies for the third year running.