12th January 2022
Beko ranked 20th on The Real Leaders® Top 200 Impact Companies of 2022
Beko, the UK's number one best-selling large home appliance brand, is honoured to share that they have been ranked 20th on The Real Leaders® Top 200 Impact Companies of 2022.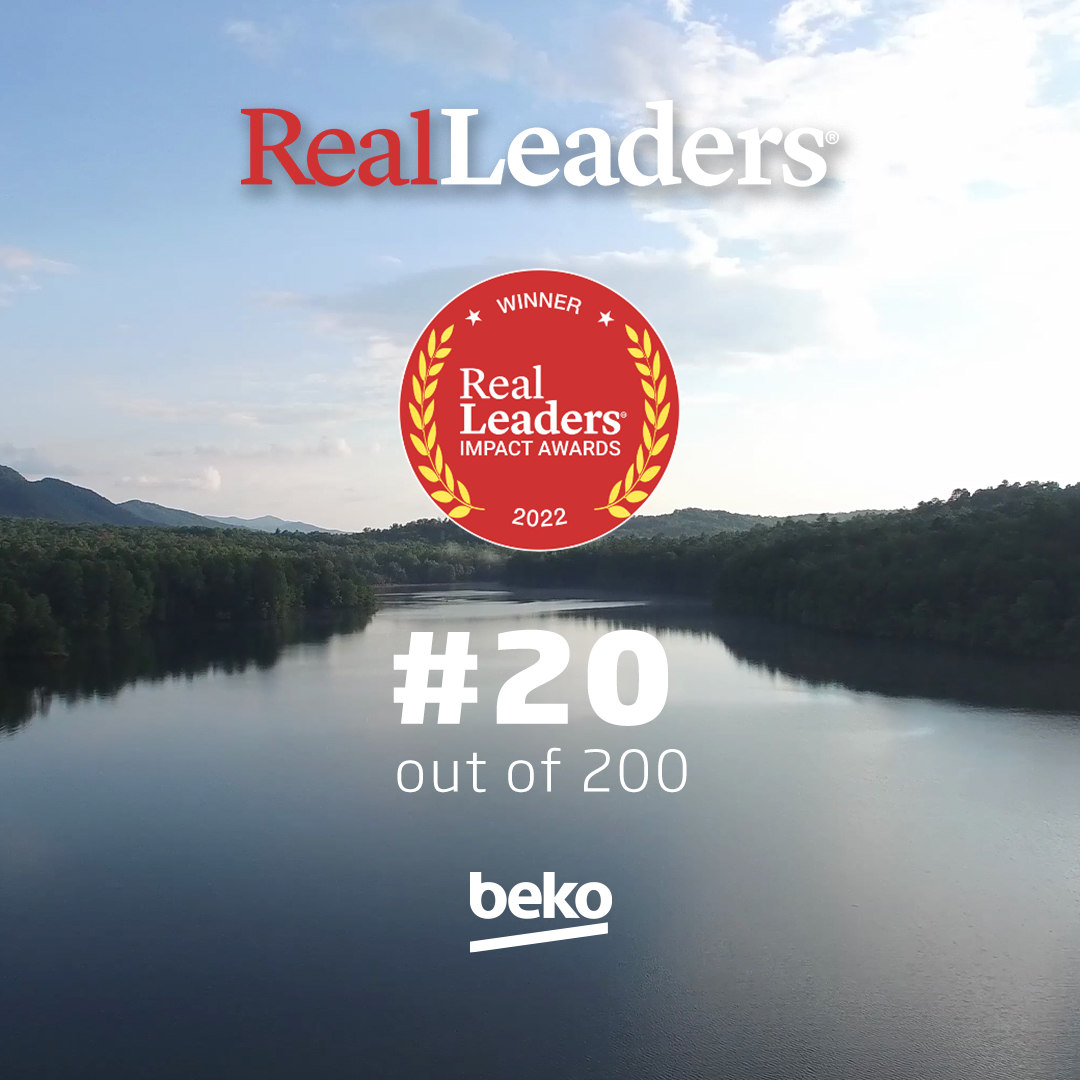 Awarded at a global level, The Real Leaders Impact Awards is an annual awards program that recognises the social and environmental impact of leading companies around the world. The key is to celebrate companies that are striving to make the world a better place. The 2022 list features a number of respected brands of all sizes and from a variety of industries.
In line with their sustainability ethos, "healthy living is only possible on a healthy planet", Beko focuses on empowering generations to live healthier lives, knowing that this is only possible on a planet with a more sustainable existence. Beko's rank on the Real Leaders list shows that the company's sustainability efforts are well aligned with the Real Leaders' mission, with the company continuing to encourage others with its sustainable business practices.
Over the past two decades Beko has focused on innovation, developing eco-friendly appliances that make its customer's life healthier and easier, whilst also reflecting the brand's sustainability mission. Beko's newest range of recycled products are kinder to the planet, without compromising on performance and durability. Whilst their RecycledTub washing machines and washer dryers use recycled plastic bottles in their tubs, Beko's RecycledNet ovens feature parts made from recycled fishing nets and industrial thread waste. By transforming recycled materials into high performance materials, Beko are beginning to take small steps to restore the health of our natural environment.
"It is a privilege to be recognised as one of The Real Leaders Top 200 Impact Companies of 2022, because of Beko's relentless efforts towards building a more sustainable future. As a business, we continue to innovate and understand that we have a collective responsibility to lead the way in working to prevent environmental devastation. Knowing that sustainability and innovation efforts must go hand in hand to achieve a meaningful impact, we encourage our industry peers and customers to join the fight with us, to ensure a more sustainable future, for all."
It is a source of pride that Beko's determination to helping improve the health of both people and the planet has been recognised through this special award. With the support of Beko plc colleagues, as well as Beko's customers and retailers, Beko are fully committed to inspiring everyone to strive for a more sustainable future this year and beyond.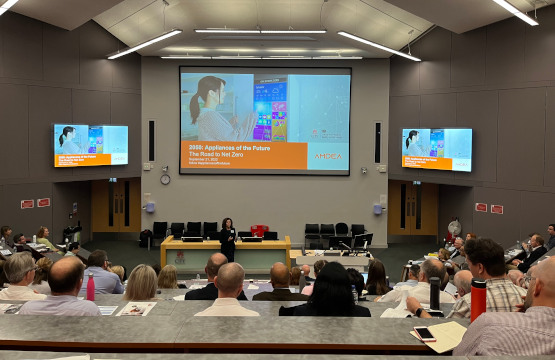 21st September 2022
2050: Appliances of the Future, The Road to Net Zero
Beko plc's Managing Director, Teresa Arbuckle, was delighted to be deliver the opening keynote address at AMDEA's industry conference on September 21st.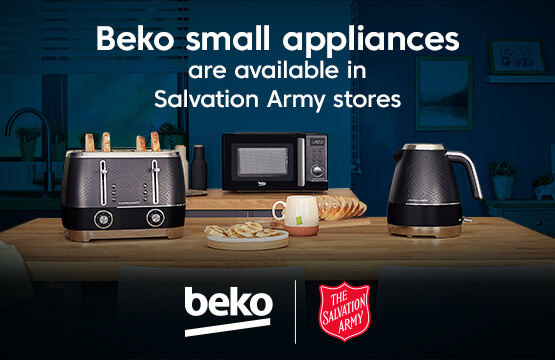 13th July 2022
The echo of Beko's sustainable approach
Have you ever wondered how you could be more sustainable with your electrical goods? Most UK households are powered by appliances that help us to manage modern life.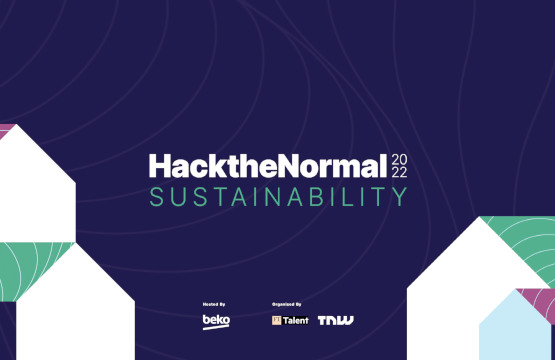 5th July 2022
Beko Plc Reflect on the 2022 Sustainability Hackathon Event
Together with their parent company Arçelik, Beko plc helped host the 3-day 2022 Sustainability Hackathon Event in May.