2 May 2019
Beko Scoops Prestigious BT Sport Awards
Beko has been awarded the Individual or Team Partnership Award for our Eat Like a Pro campaign at this year's much anticipated BT Sport Industry Awards in London.
The BT Sport Industry Awards, which shines a spotlight on the best and bravest in sports marketing, admired how we used athlete heroes to deliver a message to tackle obesity. They praised the multifaceted elements involving Beko, FC Barcelona and UNICEF, which helped make a positive social impact in a well-executed partnership. [1]
Responding to the global need to reduce child obesity, we've been inspiring families globally, by working with nutritionists from FC Barcelona to access the eating habits of the players to show the importance of a healthy lifestyle.
In the UK we worked with ex-England and Premier League footballer Jermaine Jenas to help raise awareness by visiting local schools and promoting the Eat Like A Pro website which offers a range of fun activities, healthy eating tips and recipes.
As part of the global initiative, we partnered with UNICEF and pledged €1M to help the fight against global child obesity. During the run up to El Clásico against Real Madrid last May, we encouraged people all over the world to share their healthy eating habits on social media, which saw Beko donate €1 for every social media post using the hashtag #EatLikeAPro. We reached our €1M in just 11 days.
We remain committed to continuing to inspire parents and children to eat a healthy diet. Keep your eyes peeled for more activity this summer.
[1] Sport Industry Group 2019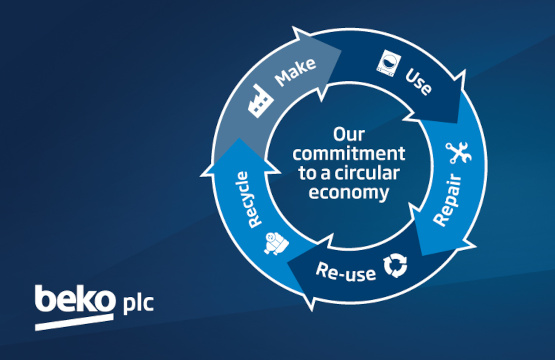 19th September 2023
Embracing a Circular Economy: Beko plc's Sustainable Journey
Embracing the circular economy, Beko plc are paving the way for a sustainable future through recycled materials and appliance repairs.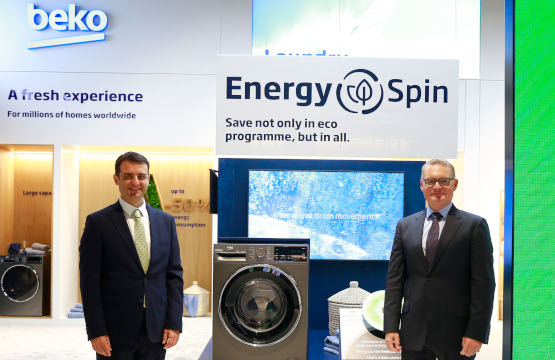 4th September 2023
Beko plc unveil new energy-saving technologies at IFA 2023
Beko plc presented our latest philosophy, highlighted the impact of incremental actions and announced our latest energy-saving product innovations at IFA 2023 in Berlin.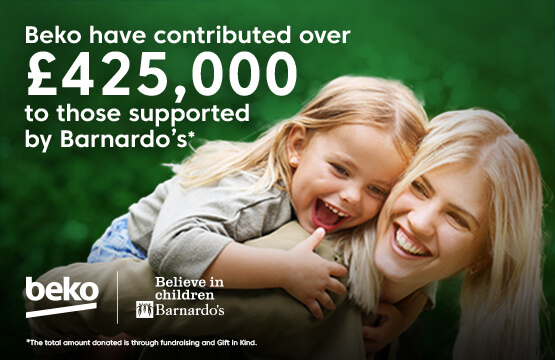 26th July 2023
Celebrating a decade of making a difference: Beko plc and Barnardo's charity partnership
Beko plc celebrates 10 years of partnership with Barnardo's, donating over £425,000 to support children, young people, and families across the UK.