19th September 2023
Embracing a Circular Economy: Beko Plc's Sustainable Journey
At Beko Plc, we've embarked on the path towards a circular economy, understanding that every journey begins with a single step. From the moment a new appliance is purchased, our dedication to sustainability is evident.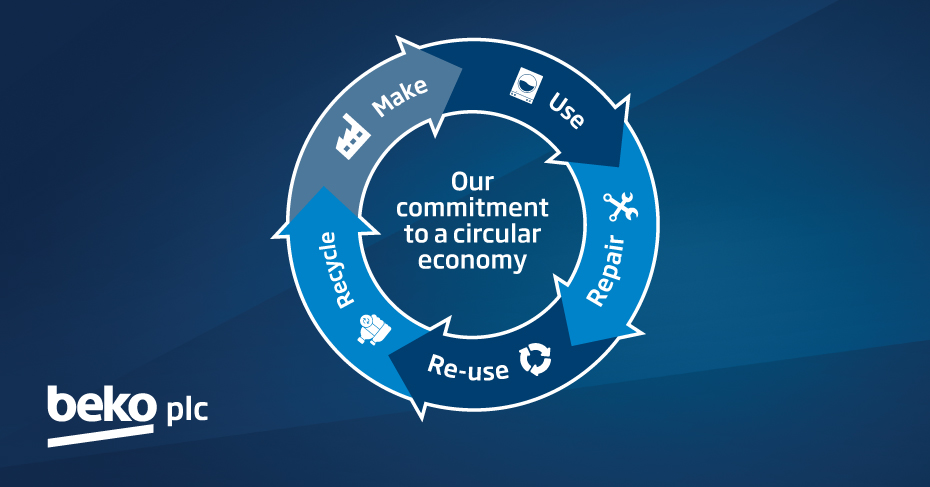 We believe that utilising recycled materials in the production of our appliances is an important step in reducing our reliance on finite natural resources, as well as reducing our carbon footprint and embracing a circular approach. Designed to reduce plastic pollution, Beko's RecycledTub® washing machines and washer/dryers use recycled plastic bottles, accounting for up to 10% of each tub's materials. Innovative technologies have enabled us to repurpose fishing nets and industrial thread waste into high-performance materials, as seen in certain parts used in Beko's RecycledNet® ovens. And these are just a few examples of the use of recycled plastic materials in our products. Our dedicated research and development teams are continually looking to find new, usable supplies from recycled materials that can be incorporated into the production of future appliances.
In order to extend the lifespan of our appliances and reduce waste, we aim to simplify appliance repairs for our customers. Through our 10-year spare parts guarantee, available on selected Beko appliances, we enable consumers to prolong the lifespan of their products with a straightforward registration process.
Our service division is fully equipped to handle appliance repairs, regardless of guarantee status, completing an impressive 200,000 service repairs each year. For those out of guarantee, we offer fixed-price repairs including labour and parts, allowing our customers to make an informed choice as to whether repair is the best option for them. Consumers who are capable of repairing their own appliances are able to extend the lifetimes of their products themselves, with the past year seeing Beko plc process 21,000 spare part orders to support the DIY market.
When the time comes for a product to be replaced, we encourage our customers to make sustainable choices. The reuse of appliances is always preferable to recycling, and if a product is in good condition, we support its continued use. Many of our retailers offer take-back programmes or direct consumers towards approved household waste recycling facilities to ensure appliances are disposed of responsibly.
Our recycling partners are able to refurbish between 7-20% of returned appliances, giving them a second life. Additionally, online platforms such as FreeCycle, Facebook Marketplace or eBay provide excellent opportunities to help fellow community members searching for second-hand appliances. Those that cannot be refurbished are stripped to their component parts and the parts are either used to repair other appliances or are recycled.
Achieving a truly circular model requires a collective effort, and we are committed to this journey at Beko plc. We invite and encourage our customers to join us, play their part, and contribute to a sustainable future.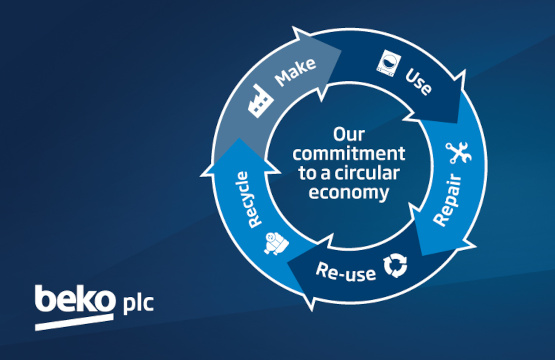 19th September 2023
Embracing a Circular Economy: Beko plc's Sustainable Journey
Embracing the circular economy, Beko plc are paving the way for a sustainable future through recycled materials and appliance repairs.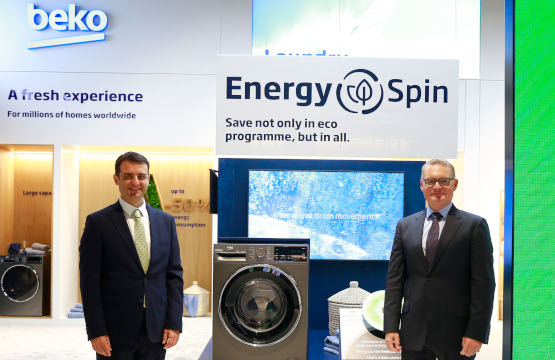 4th September 2023
Beko plc unveil new energy-saving technologies at IFA 2023
Beko plc presented our latest philosophy, highlighted the impact of incremental actions and announced our latest energy-saving product innovations at IFA 2023 in Berlin.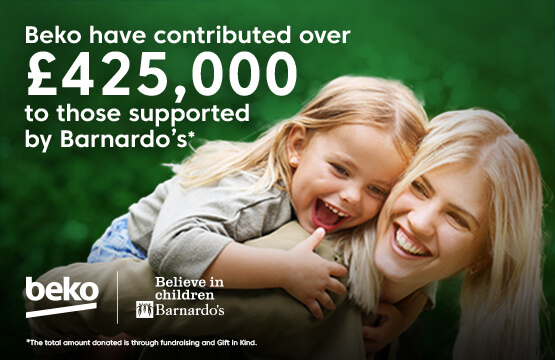 26th July 2023
Celebrating a decade of making a difference: Beko plc and Barnardo's charity partnership
Beko plc celebrates 10 years of partnership with Barnardo's, donating over £425,000 to support children, young people, and families across the UK.