1st February 2022
Grundig announce partnership with ReNew ELP to recycle FiberCatcher® washing machine filters
Grundig, the global home appliance brand, are delighted to announce that they have formed an alliance with ReNew ELP to recycle Grundig's FiberCatcher® filter at the world's first commercial-scale HydroPRS™ plastic recycling site.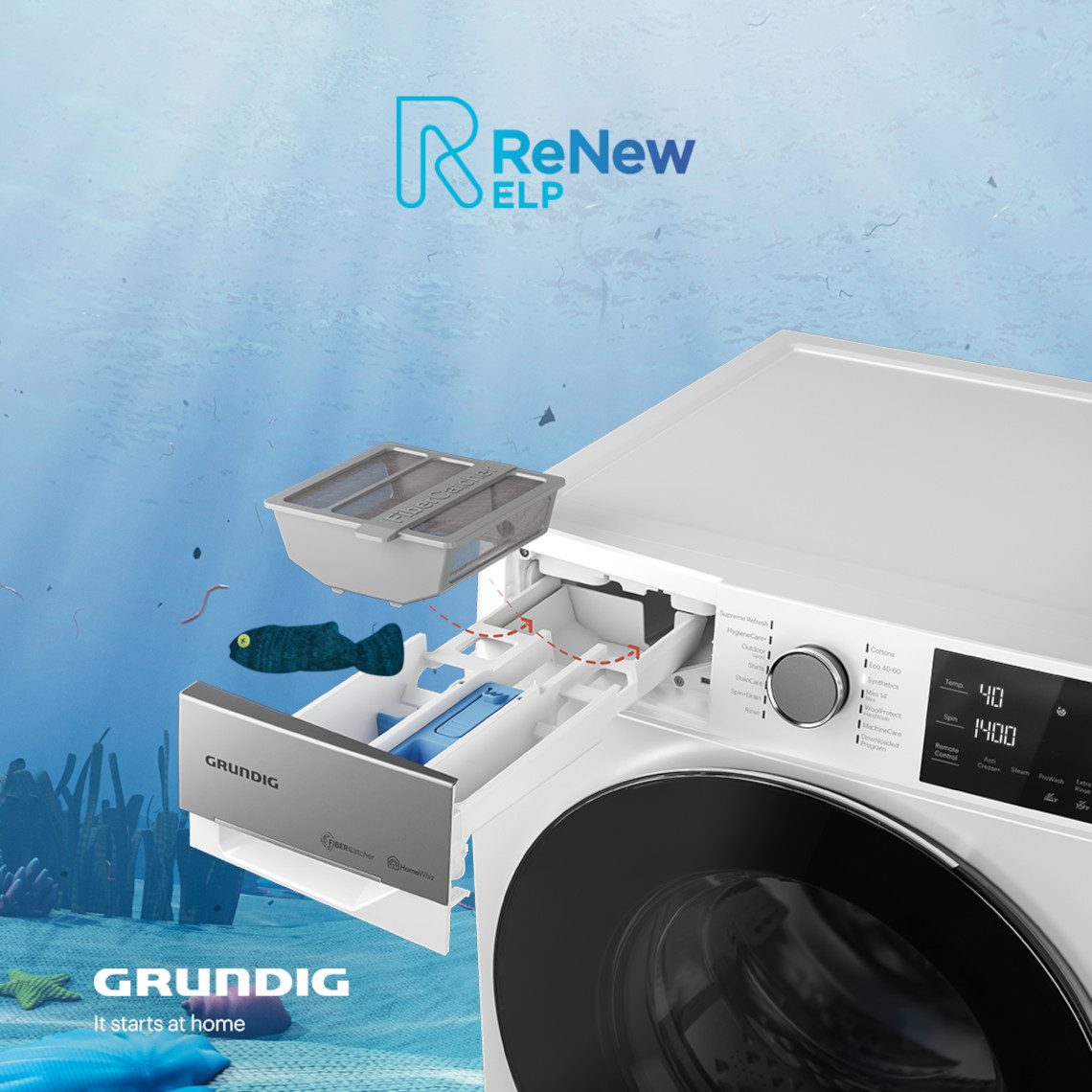 Based in Teeside in North East England, this commercial scale hydrothermal advanced recycling site will be capable of recycling end-of-life plastic that cannot be recycled via traditional methods. The advanced HydroPRS™ process converts mixed plastics back into fossil-replacement feedstock for use in the manufacture of new plastics and other products, including sustainable road construction materials. Unlike many other recycling processes, there is no anticipated limit to the number of times the same material can be recycled with HydroPRS™.
Launched in 2021, Grundig's FiberCatcher® washing machine is the World's 1st washing machine with an integrated synthetic microfibre filter, designed to catch up to 90% of microfibres during synthetic wash cycles†. Each microfibre filter is built to last for up to six months, with customers being able to return their filters free of charge to be recycled. Whilst the filter is not suitable for traditional mechanical recycling via household collection, Grundig's partnership with ReNew ELP will allow the brand to recycle the filters, transforming used materials into repurposed plastic.
In line with their motto "a better future starts at home", Grundig's brand mission focuses on making no compromises to quality, aesthetics, and sustainability. Grundig's sustainability ethos reflects the values of their parent company, Arçelik, who showcase their commitment to our planet and stakeholders in line with their "Respecting the World, Respected Worldwide" vision. In 2019 and 2020, Arçelik became carbon-neutral in their global operations, and as a company they are now setting their sights on higher targets, aiming to achieve net-zero emissions across their entire value chain by 2050. As a result of their dedication to sustainability, Arçelik have received the world's most respected recognitions, including His Royal Highness The Prince of Wales' Terra Carta Seal in 2021.
"Our parent company, Arçelik plc, is committed to investing in sustainable technology. From using recycled fishing nets and recycled plastic bottles in our appliances, to launching our most innovative product to date to help with microplastic pollution, the Grundig FiberCatcher® washing machine, Arçelik is committed to developing products that showcase their dedication to our planet in line with their 'Respecting the World, Respected Worldwide' ethos"
By partnering with ReNew ELP and utilising the world's first commercial-scale HydroPRS™ plastic recycling site, Grundig prove their commitment to the environment, minimising the environmental impact of their appliances in the process. With the support of their colleagues, as well as their customers and retailers, Grundig are fully committed to inspiring everyone to strive for a more sustainable future.
†Testing to be confirmed.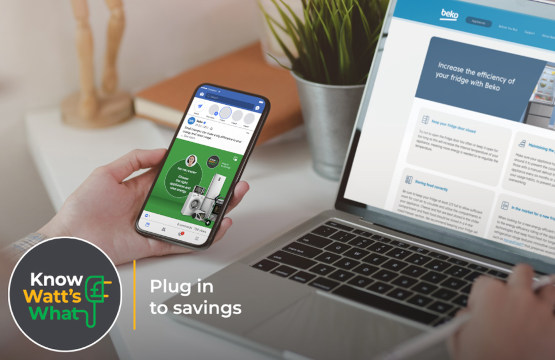 31st March 2023
Beko plc congratulate AMDEA UK on energy-efficiency campaign award win
Beko plc congratulate AMDEA UK for winning the Trade Association Forum's 'Campaign of the Year' award for their energy-efficiency campaign, 'Know Watt's What'.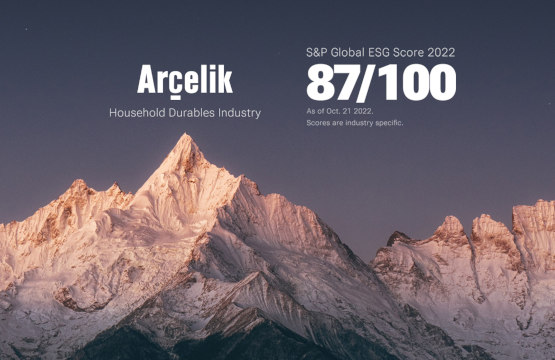 29th March 2023
Beko Plc's parent company named industry leader in the Dow Jones Sustainability Index
Arçelik has been recognised for the 6th year running for their efforts in sustainability, achieving the best CSA score in their sector.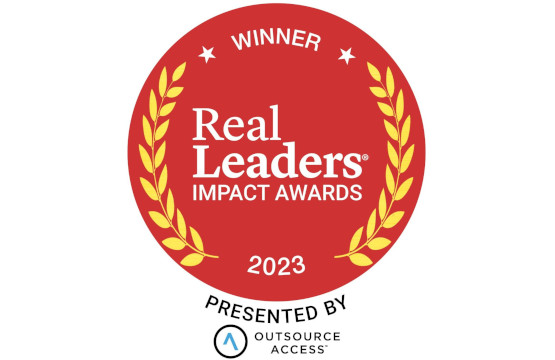 20th January 2023
Beko brand ranks again amongst top brands in the Real Leaders Top 300 Impact Companies of 2023
Beko, the UK's number one best-selling large home appliance brand, is honoured to share that they have been ranked 17th on The Real Leaders® Top 300 Impact Companies of 2023.