23rd March 2022
Grundig research reveals that Brits lack knowledge about environmental issues and how they can solve them.
New research conducted by the global home appliance brand, Grundig, on 2,000 UK adults has revealed that nearly half (46%) of Brits are taking part in daily activities that are harmful to the environment. More significantly, 29% of Brits are in denial when it comes to environmental issues, with a large proportion of society hoping that the problem will simply resolve itself.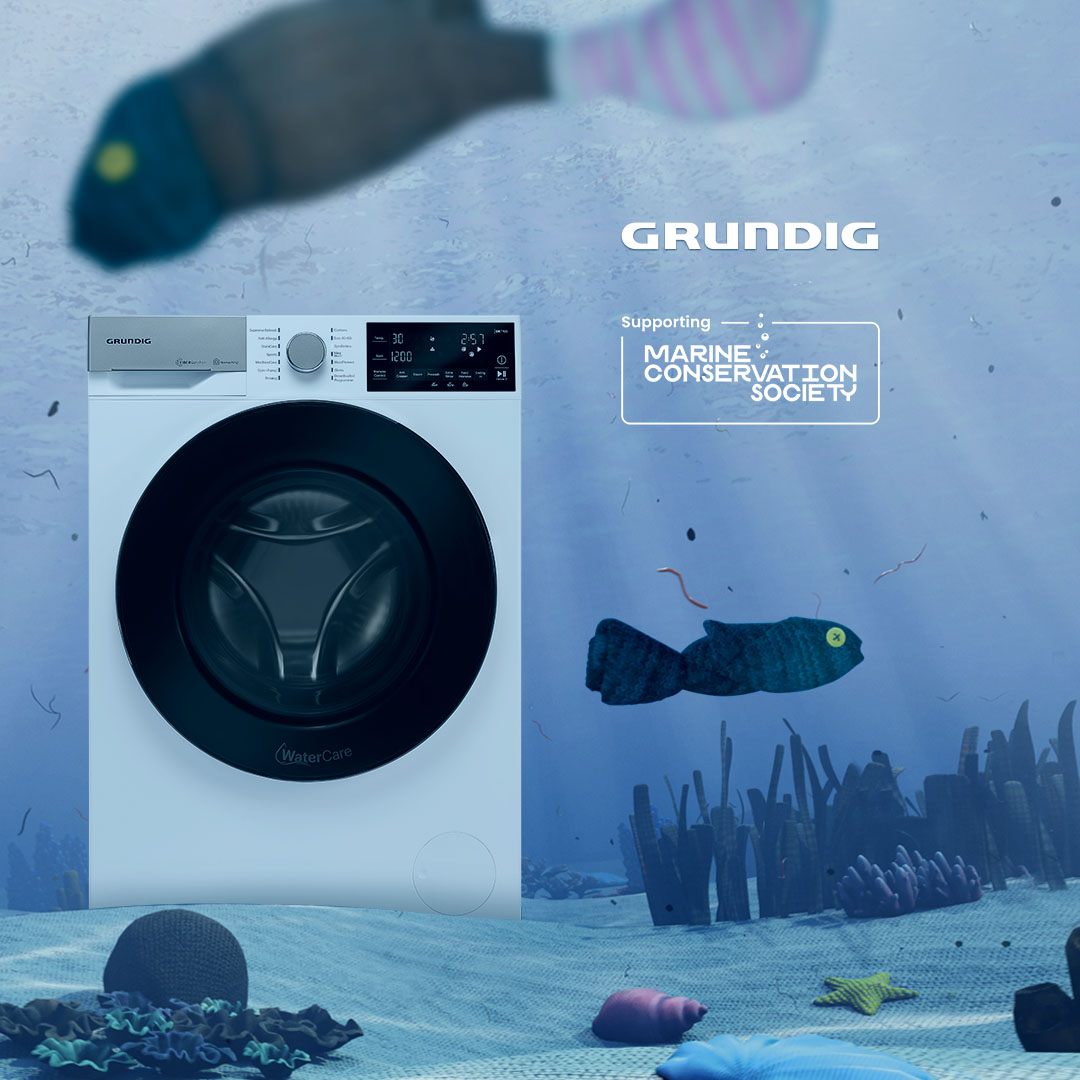 The study revealed that, whilst the majority (59%) of respondents think about environmental issues on a weekly basis, they are prevented from giving up actions and activities that they know are detrimental to the planet due to a lack of better, more affordable alternatives.
In addition to this, Grundig's research also highlighted a distinct lack of knowledge and awareness related to the causes of microfibre pollution. Whilst 67% of respondents believed microplastics to be a significant issue for the environment, 49% of those surveyed did not know that the leading source of plastic pollution in the oceans comes from synthetic microfibres shed from clothing[1]. Grundig's survey showed that 7 out of 10 adults would stop eating certain foods if they could see the number of microfibres they were consuming. Overall, 75% of respondents agreed more needs to be done to raise awareness of the hidden dangers of microfibres in our waterways and how the issue can be combated.
When considering the data collected by Grundig, it is clear that there is a place for companies to educate their consumers, encouraging them to make small changes to their daily lives that will help protect our planet in the long run. As a global brand with a strong eco-conscience, Grundig are paving the way for sustainable change, developing innovative technologies that help users minimise their environmental impact.
Launched in 2021, Grundig's FiberCatcher® washing machine is the World's 1st washing machine with an integrated synthetic microfibre filter. Designed to help protect our waterways and oceans, the Grundig FiberCatcher® filters up to 90% of microplastics during synthetic washes, capturing up to 700,000 microplastics in a single wash cycle. Each microfibre filter is built to last for up to six months, with customers being able to return their filters once full and order a replacement. Whilst the filter is not suitable for traditional mechanical recycling via household collection, Grundig's partnership with ReNew ELP allows the brand to recycle the filters at a commercial-scale HydroPRS™ plastic recycling site in North East England, transforming used materials into repurposed plastic.
Teresa Arbuckle, Managing Director of Beko plc and spokesperson for Grundig, commented:
"It is important for us as a nation to understand the extent to which our daily activities are having an impact on our planet. Grundig's brand purpose is to lead by example and inspire people to take small steps towards a better future. We believe that each individual can positively impact the planet by making small changes in their daily activities and we are proud to empower them to achieve more sustainable living. We are committed to leading the industry forward with the launch of Grundig washing machines with FiberCatcher® technology, all with the world's first integrated synthetic microfibre filtering system, helping minimise synthetic fibre pollution."
To raise awareness of the impact of microfibre plastic pollution and to encourage people to take action, Grundig has partnered with the Marine Conversation Society, a UK charity that are fighting for a cleaner, better protected ocean.
Speaking on the partnership, Laura Foster, Head of Clean Seas at the Marine Conservation Society, commented:
"No matter where you live, our actions can and do impact the ocean's health. Many people are really concerned about plastic getting into the ocean. However, many of us aren't aware of the connection between our laundry, and microplastics entering the ocean. In fact, over 700,000 fibres are released every wash.[2] With research suggesting that it can take up to 1,000 years for microplastics to break down, stopping microfibres from going down the drain in the first place makes all the difference in slowing the flow of plastic into our ocean.[3] New technologies that capture microfibres before they reach the marine environment can contribute greatly to reducing the amount of marine pollution by stopping it at source."
In line with their motto "a better future starts at home", Grundig's brand mission focuses on making no compromises from quality, aesthetics, and sustainability. With over 75 years of experience, Grundig remains true to its German heritage and continuously sets new standards with its range of home appliances. Its purpose is to inspire people at home to take everyday actions in the pursuit of a better future as the little things we do at home can have a bigger impact on the outside world. Accolades received by Grundig include the Product Design Awards, Red Dot Design Awards, and Which? Best Buys.
To discover more, please visit www.grundig.co.uk
[1] EPA, US Environmental Protection Agency, What You Should Know About Microfiber Pollution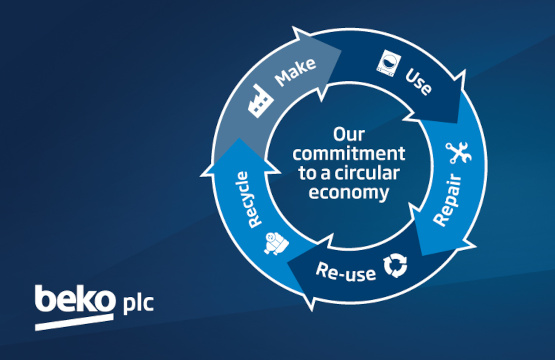 19th September 2023
Embracing a Circular Economy: Beko plc's Sustainable Journey
Embracing the circular economy, Beko plc are paving the way for a sustainable future through recycled materials and appliance repairs.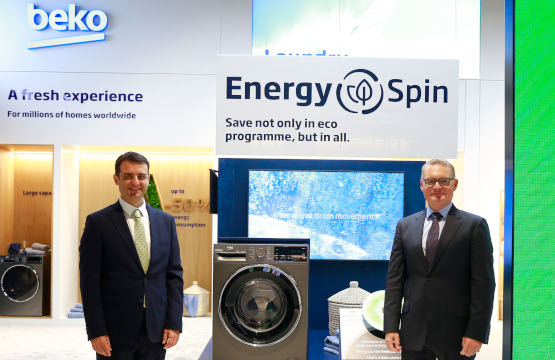 4th September 2023
Beko plc unveil new energy-saving technologies at IFA 2023
Beko plc presented our latest philosophy, highlighted the impact of incremental actions and announced our latest energy-saving product innovations at IFA 2023 in Berlin.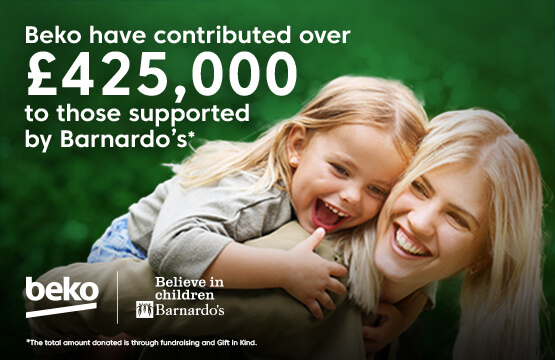 26th July 2023
Celebrating a decade of making a difference: Beko plc and Barnardo's charity partnership
Beko plc celebrates 10 years of partnership with Barnardo's, donating over £425,000 to support children, young people, and families across the UK.