22nd December 2021
Grundig Wins Prestigious Design Award
Grundig, one of the world's leading providers of products in the areas of major home appliances, is delighted to announce that they have been awarded an esteemed design award: the iF Design award.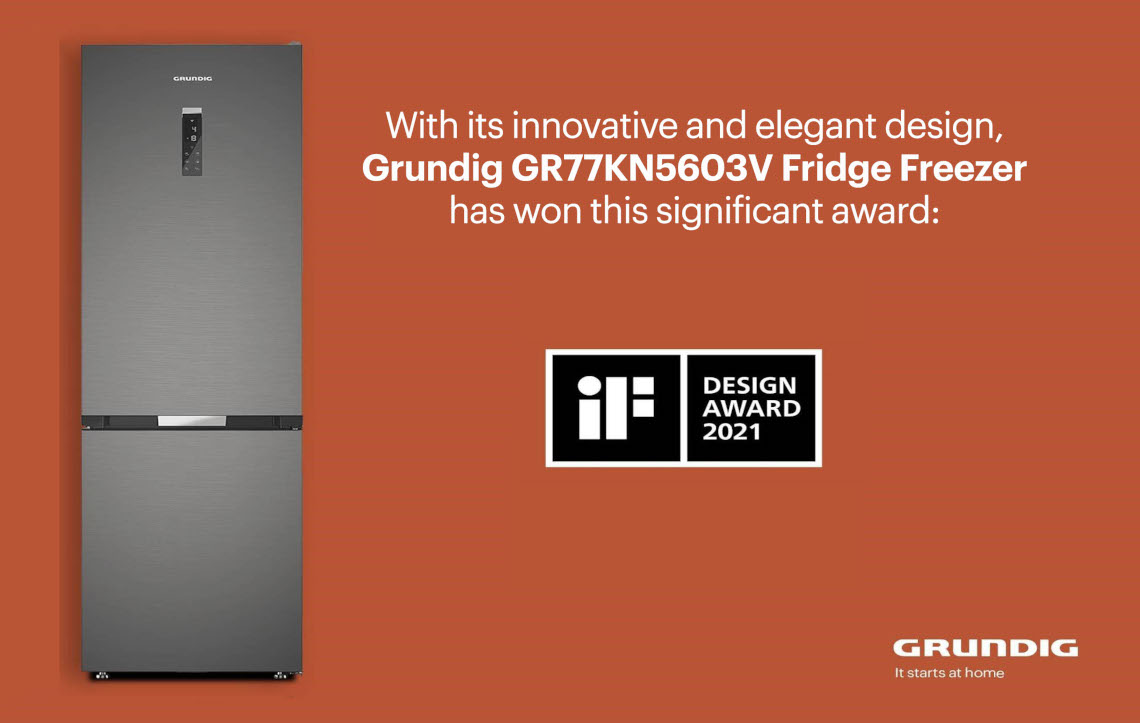 The iF Design Award is a world-renowned product design award that signifies excellent design for both consumers and the design community. Whether aesthetically pleasing, functional, smart, or innovative, this esteemed awarding body recognises exceptionally designed products.
When designing their appliances, Grundig keep three important factors in mind: Aesthetics, Sustainability and Quality. Thanks to their outstanding Industrial Design (AID) team, Grundig are able to produce excellent home appliances, without compromising on their core brand values. Included in this award is Grundig's GR77KN5603V Fridge Freezer, an innovative appliance that features Grundig's AeroFresh™ technology that uses an advanced cooling system to minimise temperature fluctuations inside the fridge to better preserve your food.
In line with their motto "a better future starts at home", Grundig's mission focuses on making no compromises from quality, aesthetics, and sustainability. Following the recent launch and praise of Grundig's FiberCatcher® washing machine, the World's 1st washing machine with an integrated synthetic microfiber filter, it is wonderful to see Grundig's commitment to designing exceptional, environmentally conscious home appliances be further celebrated.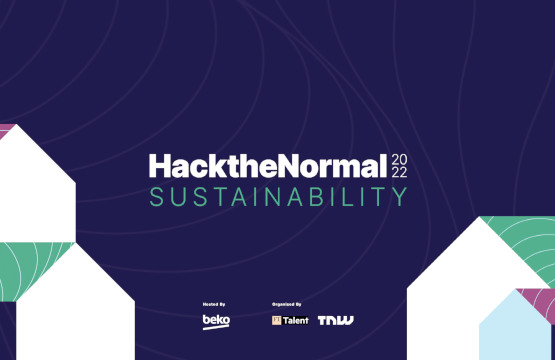 5th July 2022
Beko Plc Reflect on the 2022 Sustainability Hackathon Event
Together with their parent company Arçelik, Beko plc helped host the 3-day 2022 Sustainability Hackathon Event in May.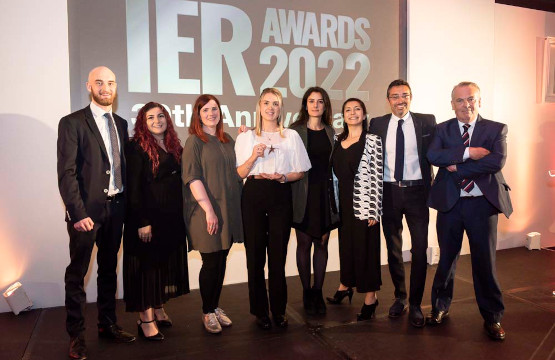 13th June 2022
Beko wins the Technical Innovation Award for Major Domestic Appliances at the 2022 IER Awards
Beko, the UK's number one best-selling large home appliance brand, is thrilled to announce that they are once again winners at the 'The Innovative Electrical Retailing' (IER) Awards.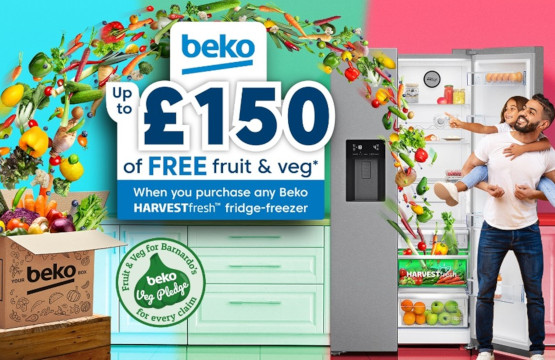 24th May 2022
Beko are donating fresh fruit and veg to Barnardo's again this spring
Beko are thrilled to share that their fantastic 'Veg Pledge' Initiative returns this spring in support of Barnardo's, the nation's leading children's charity.