4 May 2016
Beko plc to host JPD launch of new Grundig Built-In collection
Premium home appliance brand Grundig has partnered with JP Distribution to launch its stylish new built-in collection to kitchen studios.
To celebrate its 35th year of trading, JP Distribution, a major kitchen and bathroom distributor across the UK, is running a roadshow throughout October across four towns including Watford, Wetherby, Tamworth and Bolton. As part of its Watford roadshow, JP Distribution will host an exclusive event for kitchen studios at Beko Plc headquarters on the 13th and 14th of October. The event will showcase the elegant new Grundig built-in collection to customers and will be run by Grundig's award winning training team.
The stylish new Grundig built-in collection is available to dedicated kitchen studio customers who invest in both furniture and Grundig displays. Built-in cooking is the biggest and lead category in the built-in environment1. To demonstrate the distributors trust in the premium brand, JP Distribution is providing a five year guarantee on the new range.
"Open-plan kitchens are becoming increasingly popular with prospective buyers, and whilst beautifully designed they are not always practical. With the new Grundig range, customers can go above and beyond expectations by carefully selecting stylish built-in appliances. We're delighted to be hosting this event for our customers at Beko Plc's offices in Watford and look forward to further enhancing our reputation as a design-led business."
With award winning design and world leading energy efficiency ratings, Grundig has been at the forefront of innovation for over 65 years and manufactures products which are not only reliable but also support the environment. The new Grundig range provides a variety of benefits to ensure that it stands out from competitors including; an energy saving six litre dishwasher, a Steam Assist function to provide cooking flexibility, large capacity ovens and easy cleaning with Pyro technology. To view the range and find out more, head to www.grundig.co.uk.
1GfK, January - August 2015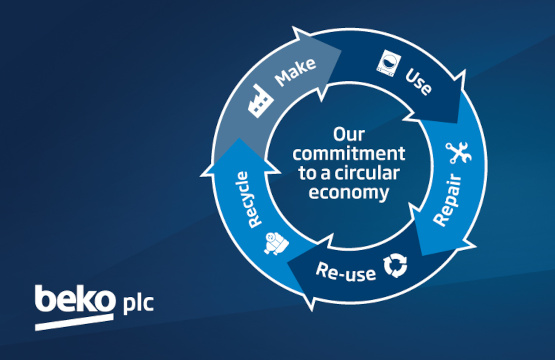 19th September 2023
Embracing a Circular Economy: Beko plc's Sustainable Journey
Embracing the circular economy, Beko plc are paving the way for a sustainable future through recycled materials and appliance repairs.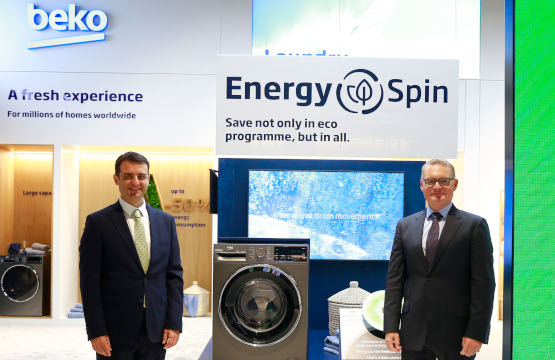 4th September 2023
Beko plc unveil new energy-saving technologies at IFA 2023
Beko plc presented our latest philosophy, highlighted the impact of incremental actions and announced our latest energy-saving product innovations at IFA 2023 in Berlin.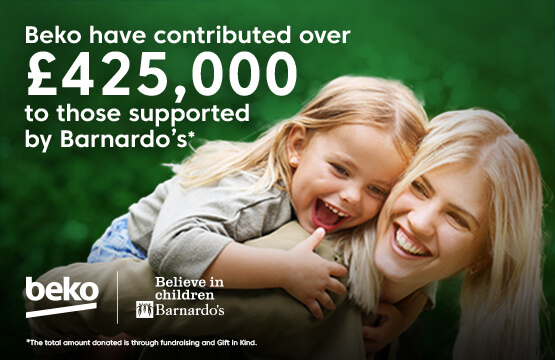 26th July 2023
Celebrating a decade of making a difference: Beko plc and Barnardo's charity partnership
Beko plc celebrates 10 years of partnership with Barnardo's, donating over £425,000 to support children, young people, and families across the UK.