16th January 2023
Our road to Net Zero: Beko PLC
Together with our parent company, Arçelik, Beko plc are beginning our journey towards achieving Net Zero by 2050, taking positive steps to reduce our impact on the environment.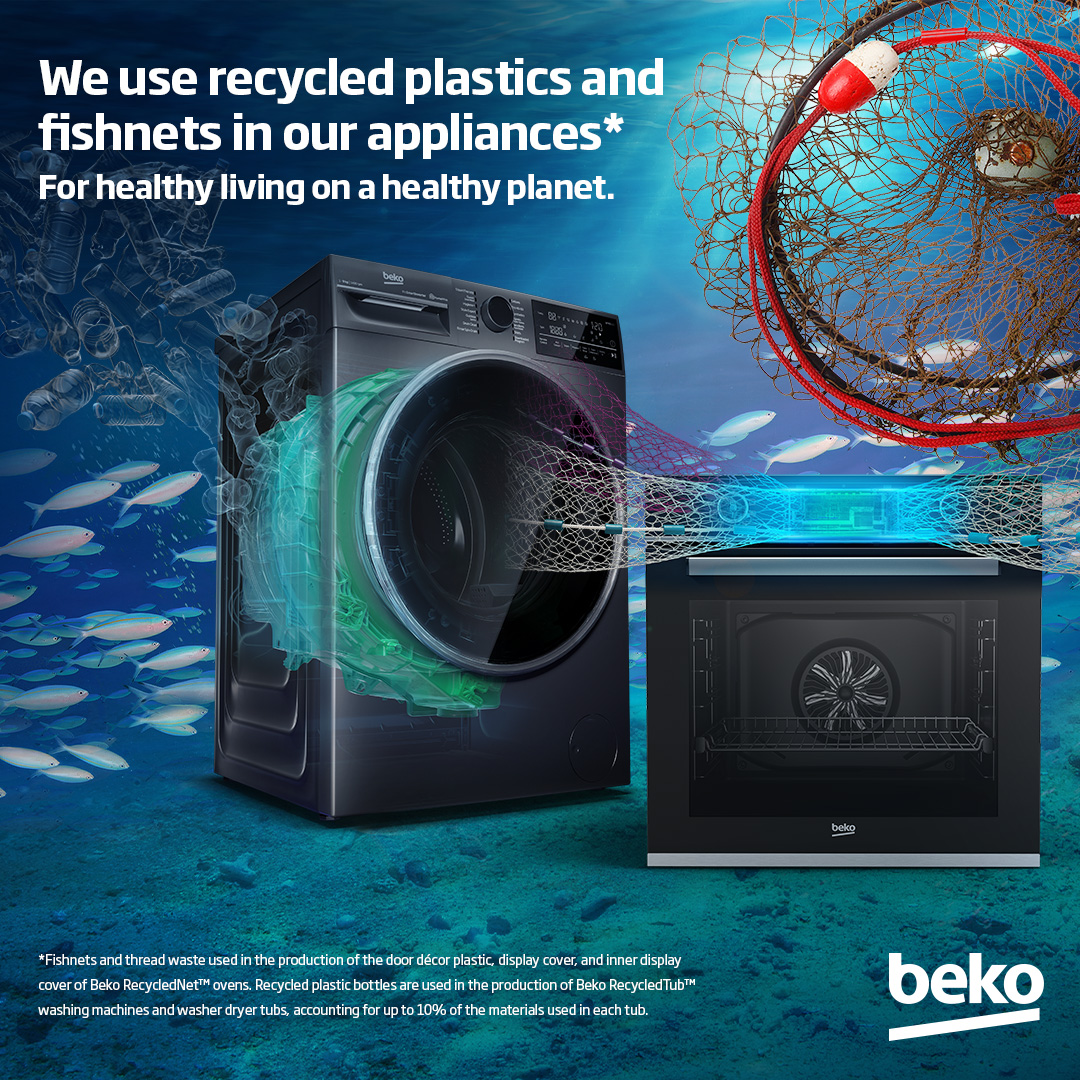 The last few years have seen a seismic shift in the approach towards climate change, sustainability and reducing carbon emissions. COP 26, the Paris Climate Change Agreement, and the television series Blue Planet have all raised awareness of the need to take radical steps to protect the planet, leaving it in a state fit for future generations.
Every industry has come under scrutiny, with consumers looking closely at a company's sustainability credentials when considering a purchase. Few manufacturers have come under the microscope as much as those who make white goods, but this is understandable: our products require raw materials and heavy industry to manufacture and they consume a significant amount of energy to build and use across their lifetime.
Beko plc's parent company, Arçelik, has embraced the challenge and now lives by its vision "Respecting the World, Respected Worldwide", an ethos that is reflected in our own sustainability values. As a group, we have received many accolades and accreditations for our sustainable activity, one example of which is our recognition in the Laureus Sport for Good Index, which celebrates brands that are making significant contributions across the United Nations' 17 Sustainable Development Goals (SDGs). More details of our group's achievements can be found in the 2021 Arçelik Sustainability Report.
We've achieved these accreditations and awards in recognition of the extensive work being done across the group. This includes reducing waste and water consumption in our factories, re-using materials where we can and ensuring that, in situations where we have maximised what we can use, the remaining material is recycled responsibly or released in a way that does not harm the environment. An example of this in action is the reuse of wastewater from our cooking factory which is cleaned to such a level that it can be released into ponds where we keep healthy Koi carp.
We have made a commitment that, by the end of 2023, all our employees will have completed Carbon Literacy training and our ambition is to become a Carbon Literate Gold Level company by the middle of this year. So far, over 100 employees have been trained, expanding their knowledge of the carbon cost and impact of everyday activities whilst also exploring and committing to ways in which they can minimise their own carbon footprint as well as at a company level.
Being more sustainable is not just about production, it's also about products. The product use phase is the biggest contributor to carbon emissions in the white goods industry, so making sure we introduce energy-efficient products onto the market is a key focus. We already offer top-rated energy-efficient washing machines and tumble dryers, and we have targets in place to improve energy efficiency throughout the other key categories we operate in.
Moreover, the materials we use for our products are key. Our washing machines, tumble dryers, cookers and dishwashers all make use of recycled materials, including plastic bottles and discarded fishing nets which have clear environmental benefits over virgin plastics. We've also trialled using plastics in new products which have come from facilities that recycle our old products and we have a target of using 40% recycled plastics in all our products by 2030. This will be achieved without compromising on quality or reliability.
New technologies will also bring sustainability benefits. Our Grundig FiberCatcher® washing machines captures up to 90% of synthetic microfibres released during synthetic washing cycles. More than one-third of the microplastics in our waterways and oceans come from synthetic fibres released during washing, and there is strong evidence to suggest that we are consuming microfibres through our food. Our advanced FiberCatcher® machine helps to break this microplastic cycle, taking a small step to reduce the number of harmful microplastics that enter our waterways and oceans.
We are only at the beginning of our journey. We have made a strong start but there is a long way to go and only a short time to deliver. We are looking at every aspect of our business, including working with our retailers and consumers, to make a better world for all of us.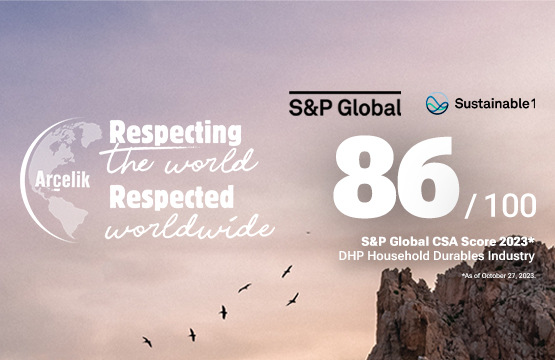 4th December 2023
Beko plc's parent company, Arçelik, secures inclusion in the Dow Jones Sustainability Index
We are proud to announce that our parent company, Arçelik, have received the highest CSA score in their sector in the 2023 S&P Global Corporate Sustainability Assessment for the 5th consecutive year.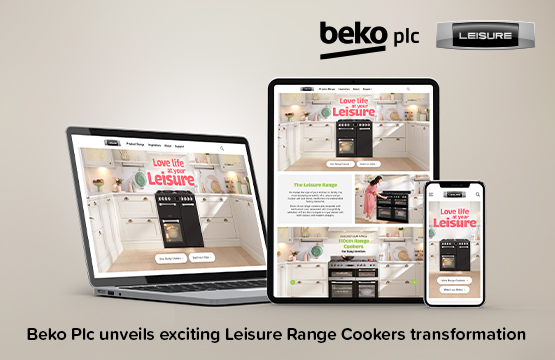 10th October 2023
Beko plc Unveils Exciting Leisure Range Cookers Brand Evolution
Experience the vibrant transformation of our brand and discover the stylish and aspirational world of Leisure.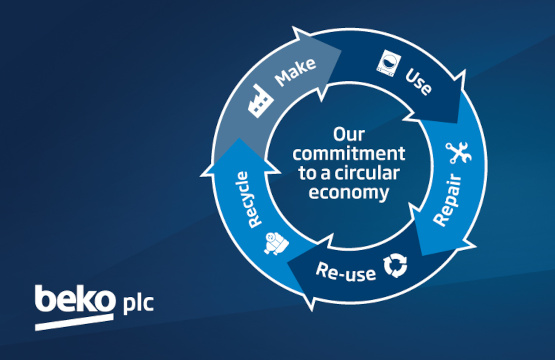 19th September 2023
Embracing a Circular Economy: Beko plc's Sustainable Journey
Embracing the circular economy, Beko plc are paving the way for a sustainable future through recycled materials and appliance repairs.