By 2025, 70 million children around the world will suffer from obesity.
Every year, statistics show children are eating worse - less fresh vegetables, fruits and fish, and more fat and sugar. However, feeding your children healthy food can be a tough challenge. That's why Beko launched Eat Like A Pro, a global initiative to help combat childhood obesity and encourage families to eat healthier.
Because, in order to play at your best, you need to Eat Like a Pro.
As Main partner of FC Barcelona, Beko knows exactly what the top players in the world eat every day in order to perform at their best. By showing children what their heroes eat, we can make healthy food exciting and hope to inspire them to eat healthier.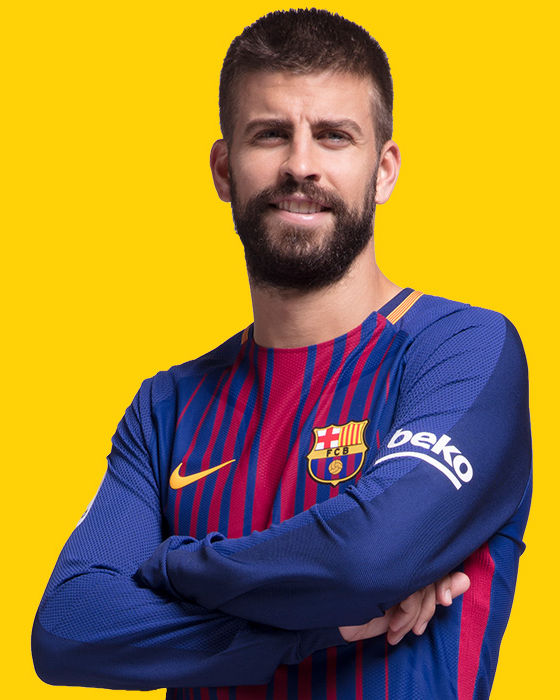 Raising Awareness
As part of the global initiative, Beko partnered with UNICEF and pledged €1M to help the fight against global childhood obesity. During the run up to El Clásico against Real Madrid in May 2018, Beko encouraged people all over the world to share their healthy eating habits on social media, which saw us donate €1 for every social media post using the hashtag #EatLikeAPro. We reached our €1M target in just 11 days.
Local Activation
As part of the local activation, we partnered with ex-England and Premier League footballer Jermaine Jenas as the UK Ambassador for Eat Like A Pro. Jermaine helped raise awareness of the initiative by visiting local schools, and inspiring children to eat healthier by sharing his own healthy eating habits and promoting the Eat Like A Pro website which offers a range of fun activities, healthy eating tips and recipes.
Football vs Food
Beko recently conducted a global survey with the support of our partners FC Barcelona and UNICEF to see how much children knew about healthy eating compared to their knowledge of football. The survey found that children have considerably better knowledge about football than they have about healthy eating.
The survey found that over 70% of children could identify the number of players in a professional football team, but only one fifth of children knew the recommended portions of fruit or vegetables that they should eat each day. The survey also found that a further 80% of children would be more likely to eat healthier if they knew their hero or role models ate healthily.
Beko's Eat Like A Pro Brand Ambassador Gerard Piqué spearheaded the campaign to raise awareness of the football vs food knowledge gap with a series of exciting videos, recipe downloads and messages across social media to inspire children to eat healthy and nutritious meals, just like their heroes do.