15 February 2018
Beko extends & expands sponsorship agreement with FC Barcelona and announces Gerard Piqué as global ambassador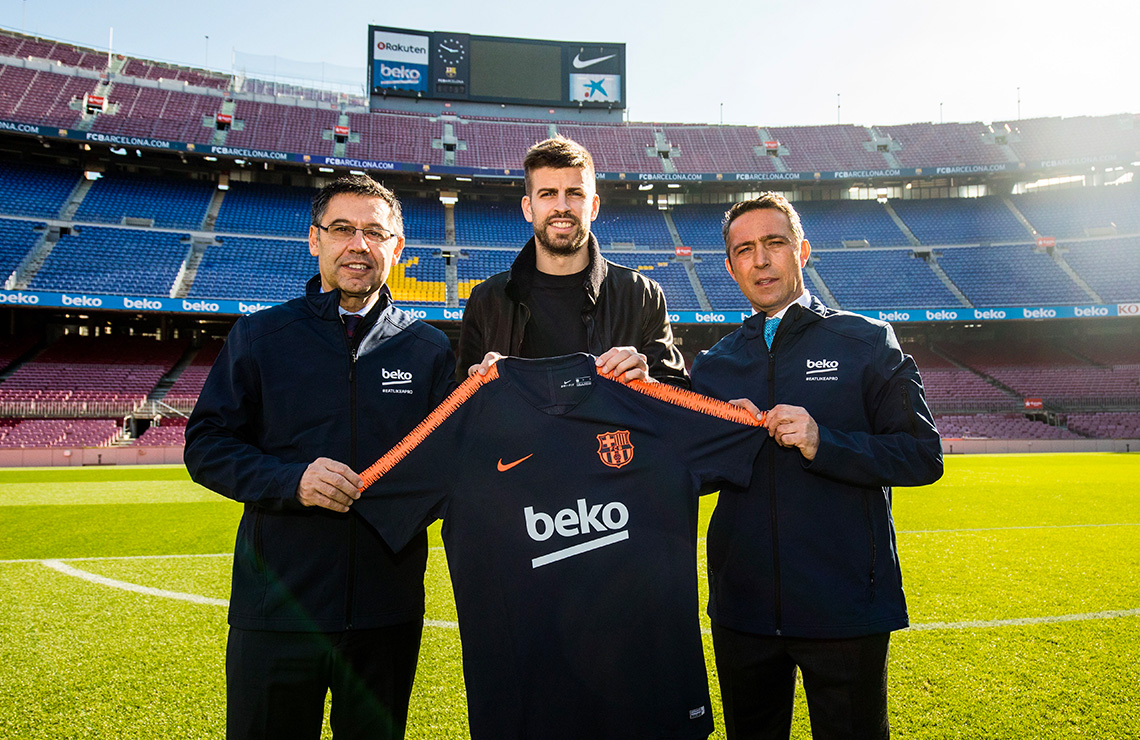 Beko becomes FC Barcelona's new Main Global Partner
The extension of our sponsorship of FC Barcelona, marks several exciting joint initiatives over the next three sporting seasons.
Announced at a joint press conference at FC Barcelona's Camp Nou stadium, this new deal establishes Beko, as a main partner and FC Barcelona's official Training Partner whilst remaining FC Barcelona's first choice for home appliances.
"We are delighted to extend our relationship with FC Barcelona, one of the world's greatest football clubs. Beko, like FC Barcelona has a proud and long-standing history of constantly striving to improve standards and break new ground. Not only this, but we believe that sport has an incredible power to bring people together through shared values, team spirit and the challenge to better ourselves day after day. We are therefore, proud to have FC Barcelona at our side, as we strive for even greater global growth and success in the years to come."
"Today we are celebrating and formalising a strategic partnership agreement with a global company and the leader in its sector, BEKO. We are united by a close and trusting relationship that began in the summer of 2014. Over this period, our club's sporting successes and global projection have also been associated to the BEKO image, one of the leading consumer goods companies, with more than 280 million consumers in more than 100 different countries. As a result, BEKO becomes a Main Partner alongside Rakuten and Nike. This partnership with a leading brand in their field is fundamental in remaining at the forefront of the elite in world football, while we also tackle the development of our major equity project, the Espai Barça and the strategic projects that will strengthen our position and singularity on a worldwide level."
We enjoy shared values, rooted in the desire to truly make a difference to people's lives both locally and globally. This shared vision has resulted in a global initiative from Beko, 'Eat Like A Pro', and today Beko and FC Barcelona announced Gerard Piqué as the global ambassador for the program.
'Eat Like A Pro' aims to help tackle the global epidemic of childhood obesity by helping parents and children on the importance of healthy eating and nutrition by showing what their heroes eat to perform at their best.
"I am thrilled to be the ambassador for such an important and ground-breaking campaign. As I started to compete from such an early age, I grew to appreciate the importance of healthy eating and nutrition and now as a father of two, it feels even more important than ever before. The global statistics surrounding childhood obesity are shocking and are not showing any signs of improvement, which is why I am proud to be working with Beko and my club to help tackle this global issue."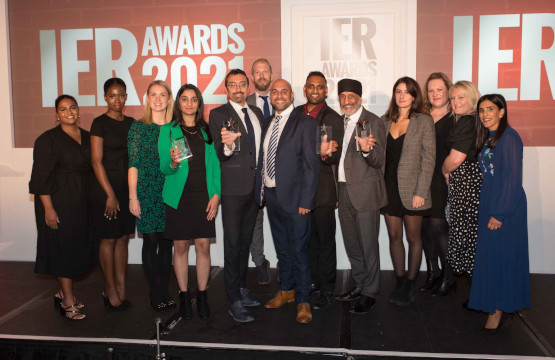 1st October 2021
Hat trick for Beko at the IER Awards
Beko, the UK's number one best-selling large home appliance brand is thrilled to announce that they are once again winners at the 'The Innovative Electrical Retailing' (IER) Awards.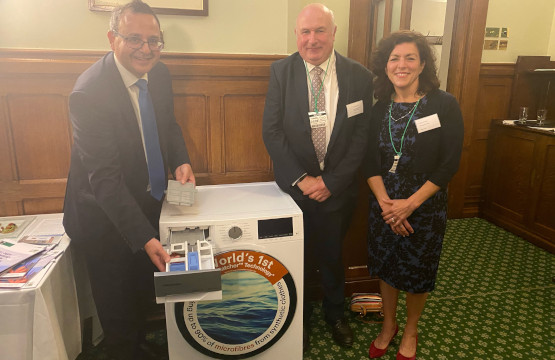 21st September 2021
Grundig launches World's 1st FiberCatcher® washing machine to help tackle plastic pollution
Beko plc was part of the All-Party Parliamentary Group (APPG) that met at a Houses of Parliament event hosted by Alberto Costa MP, Chair of the APPG.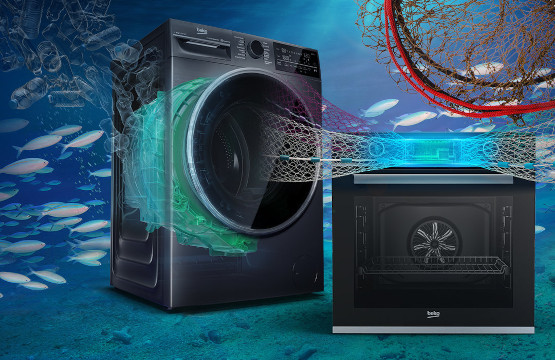 20th September 2021
Beko Debuts New Sustainability Campaign
Committed to developing products that tackle the challenges facing our planet today, Beko have launched a heavyweight digital sustainability campaign