24 Feb 2021
Fresh for 2021: Beko revamps UK website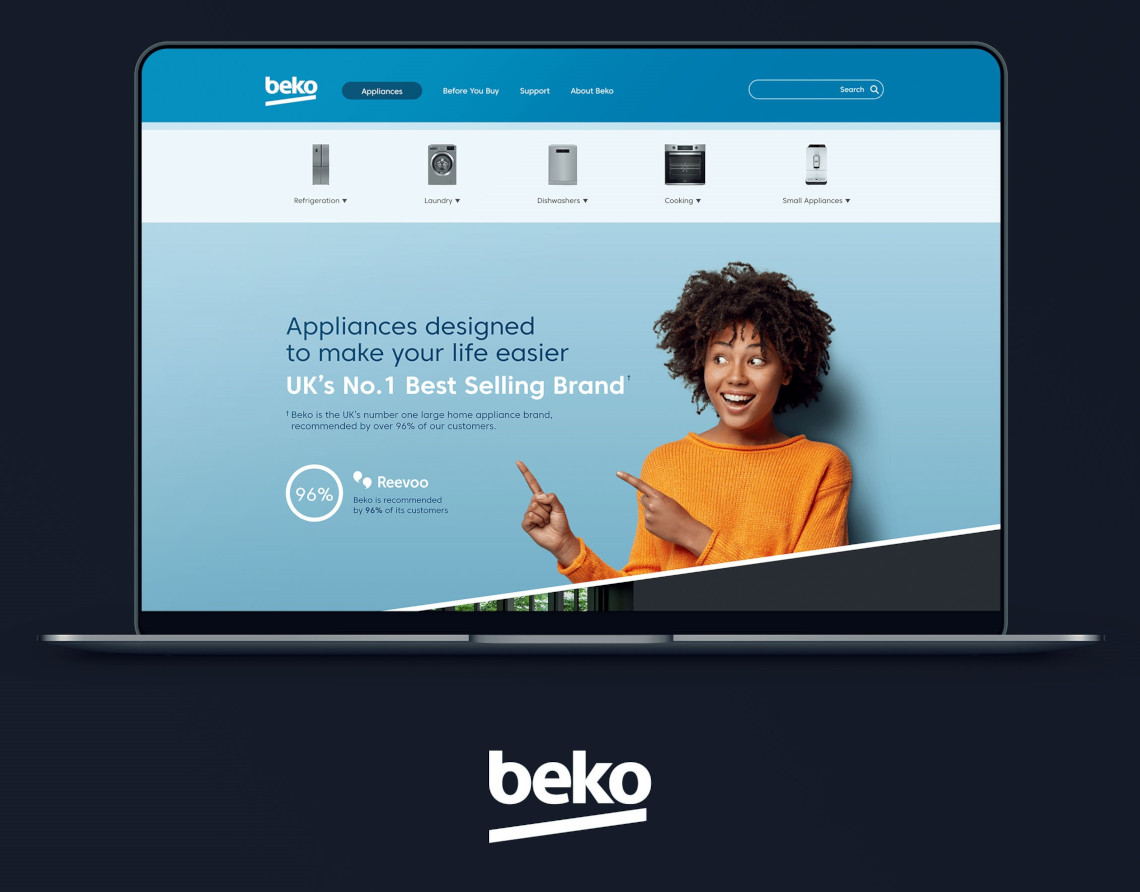 Beko has unveiled a refreshed version of its UK website (beko.co.uk). Using a vibrant, consumer friendly design, the eye catching and easy to navigate website spotlights Beko's most innovative technologies and appliances across all product categories, effectively communicating the brand's core values of aspiring to live a healthier, happier life.
Customers, new and old, should have no problem finding the website thanks to Beko's SEO strategy making the website highly visible on search engines. The latest version of the website has a flexible design, that is optimised for mobiles, as well as tablet and desktop, providing users with a great experience across a multitude of different screen sizes.
Streamlining time spent navigating the website, browsers will now be able to utilise the 'mega navigation' function that directs consumers to exactly where they want with as little clicks as possible. That, together with the user-friendly product filters, easy to scroll product grids and streamlined product pages provides an improved consumer experience to visitors. Hero products in each range are now clearly highlighted, making it even easier for customers to find the best appliances Beko has to offer.
In addition to Beko's product offering, the newly refreshed website highlights the history and the standout credentials of the brand, such as sustainability, CSR, partnerships, and pioneering technology, as well as the latest news and awards. Offering consumers even more insight into the leading home appliance brand.
Keval Shah, Head of Marketing at Beko UK & Ireland, said:
"It's brilliant to be starting 2021 with the reinvigorated website. At Beko, we're always ensuring the consumer experience is at its best, making consumers' lives easier, so our digital platforms are no exception. As more of us are shopping online than ever before, making our website as engaging and user-friendly as possible was our top priority when developing our website experience. "

"The website's support section now provides users with everything from helpful guides on everything from where to locate appliance model/serial numbers to appliance manuals and informative how-to videos. We have also incorporated video backgrounds, animated and interactive elements, and relatable friendly imagery within this latest design to engage users, while also giving consumers an insight into the company behind the appliances. Ultimately, delivering a web experience that we're all really proud of."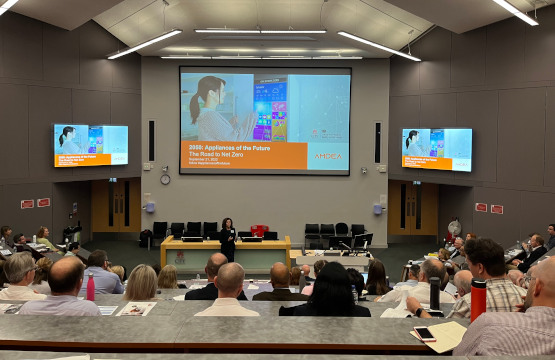 21st September 2022
2050: Appliances of the Future, The Road to Net Zero
Beko plc's Managing Director, Teresa Arbuckle, was delighted to be deliver the opening keynote address at AMDEA's industry conference on September 21st.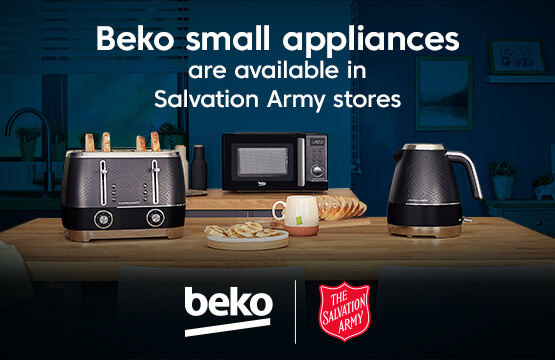 13th July 2022
The echo of Beko's sustainable approach
Have you ever wondered how you could be more sustainable with your electrical goods? Most UK households are powered by appliances that help us to manage modern life.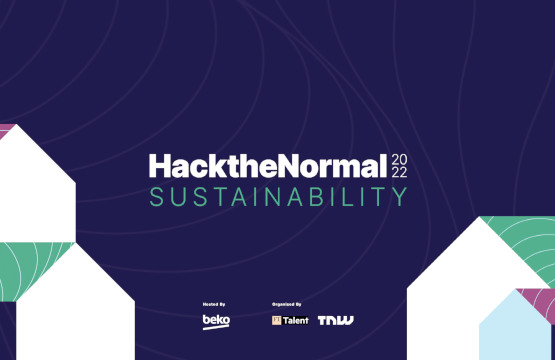 5th July 2022
Beko Plc Reflect on the 2022 Sustainability Hackathon Event
Together with their parent company Arçelik, Beko plc helped host the 3-day 2022 Sustainability Hackathon Event in May.